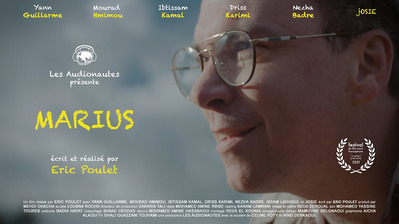 FESTIVAL FILM COURT FRANCOPHONE
MARIUS
MENTION SPECIAL DU JURY
PRIX DES ADULTES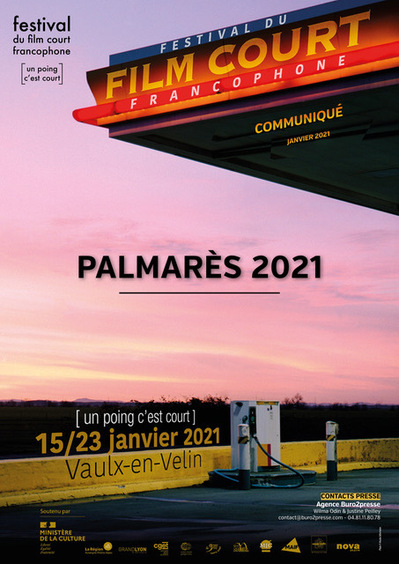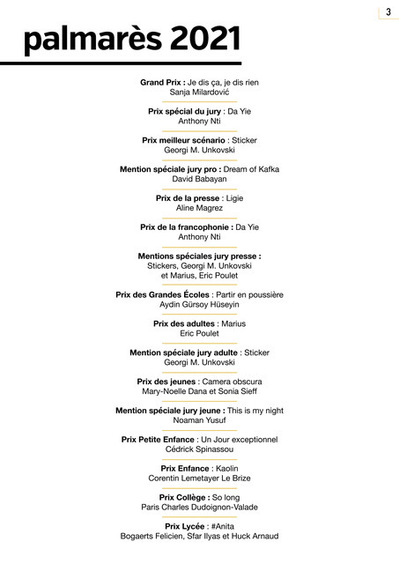 "Une merveilleuse histoire d'amour, pleine de sensibilité et d'humour. Un parfait mélange des mondes et des cultures".
M. MIlano / Bandits Cinema
Vos messages :-)
"Ça donne du baume au corps en cette période anxiogène.."
" Il y a longtemps que je n'avais pas autant ri"
"L'histoire est très touchante , la réalisation aussi est tellement réussie"
"Un film sur l'élevage des... Poulets
"
"J'ai trouvé ton film très Touchant, attendrissant, et réussie."
" Tu mérites tt le bonheur du monde"
« J'ai vu Marius et j'ai aimé. C'est touchant, sensible et très à ton image. Congrats. »
Nabil Ayouch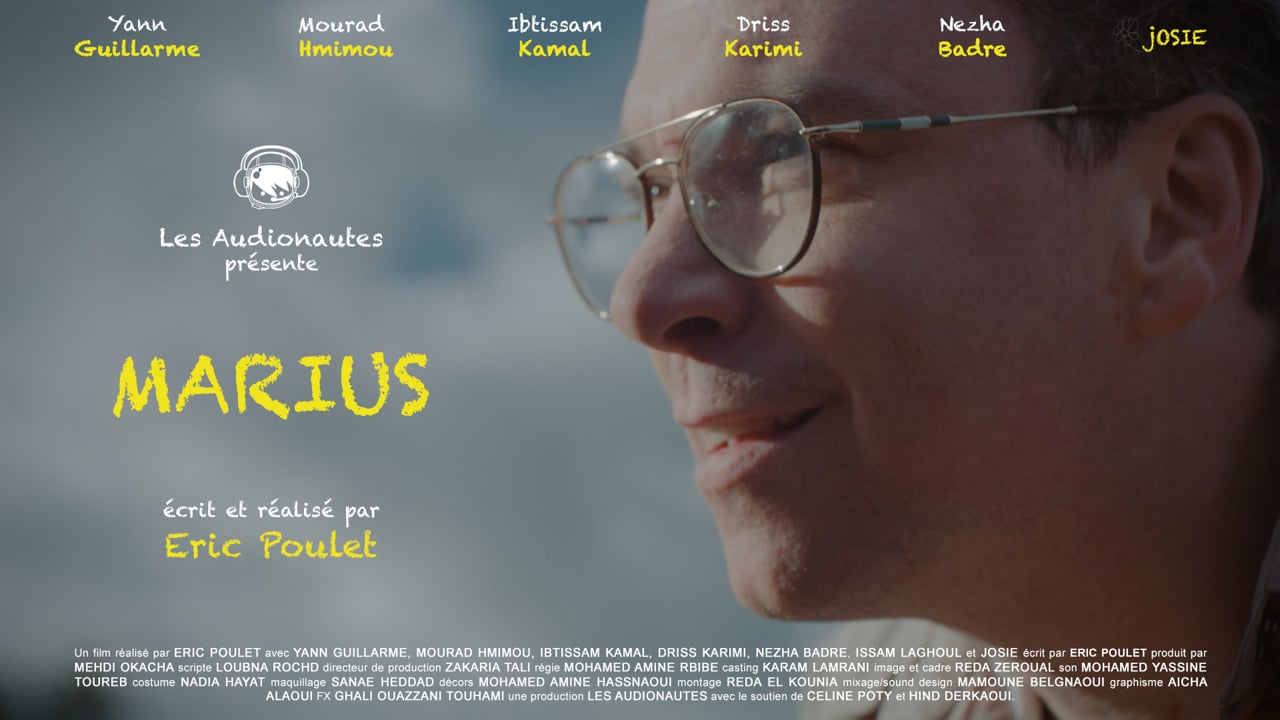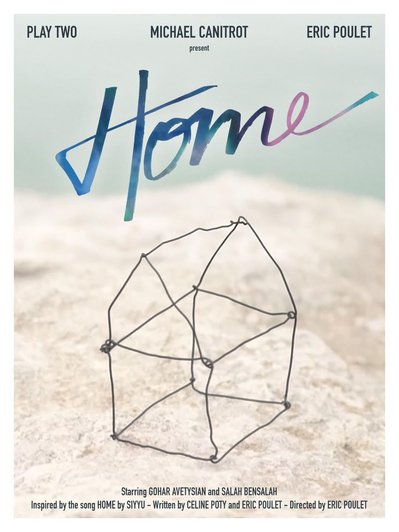 Home, c'est la rencontre des univers créatifs de deux amis de longue date. Home, c'est l'histoire de la quête de l'âme soeur, quelle qu'en soit sa forme. Home, c'est surtout l'histoire de la musique et de son pouvoir universel : faire tomber la barrière des langues et incarner une narration chargée d'émotions à travers de simples notes.
Pensé comme un livre musical, Home est un court-métrage inédit et hypnotique à l'initiative de Michael Canitrot - DJ international et compositeur du single originel « Home » -, et d'Eric Poulet, producteur et réalisateur, ayant travaillé pour de nombreux musiciens français et internationaux et producteur du film « Much Loved » , sélectionné lors de la Quinzaine des réalisateurs au Festival de Cannes. Le scénario, écrit par Eric et sa femme Céline, est arrangé par Michael, lors d'un processus créatif nourri de la sensibilité et des talents de chacun.
Fruit de cette collaboration artistique pleine de promesse, le film concept Home nous plonge dans l'errance sentimentale de deux personnages tout au long d'un road trip envoutant tourné au Maroc. Ces âmes torturées finissent par se trouver, portées par la musique, et bâtissent les fondations d'une maison singulière : dans la lumière de l'autre et au gré des notes, Home prend tout son sens.
Home, it is the confluence of two long terms friends and their creative universe. Home, it is the story of the search for love, whichever its form. Home, it is above all the story of music and its universal power : knock off the language barrier and embody a narration full of emotions through simple notes.
Think of it as a musical book, Home is a unique and hypnotic short movie created by Michael Canitrot - International DJ and compositor from the original single « Home » -, and Eric Poulet, producer and director who has worked with many french and international music artists, he is also the producer of the movie « Much Loved » selected, at Directors' Fortnight from the Cannes Film Festival. The scenario, written by Eric and his wife, was contrived by Michael during a creative process that fed from each others sensibility and talent.
As a result of this promising collaboration, the movie concept Home immerses us in the sentimental wandering of two protagonists along an enchanting road trip filmed in Morocco.These tormented souls finally find peace in each other, carried by music and building the foundation of their singular home together : in the light of someone else and with the help of music, Home takes on its full meaning.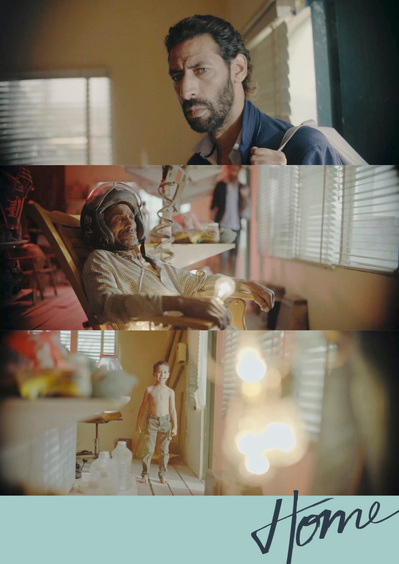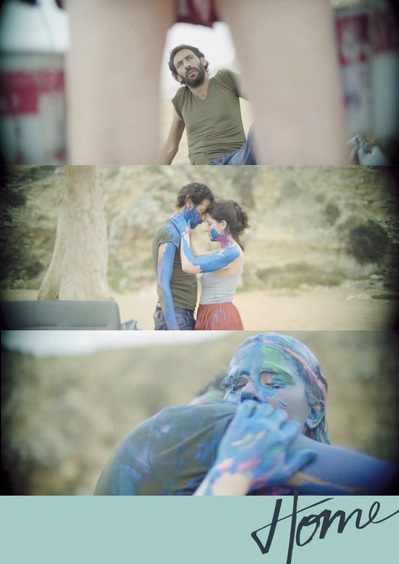 Rive Glauque, un court métrage écris et réalisé par Eric Poulet et Steven Ada. Inspiré de la nouvelle de Bukowski. Une descente dans le monde de l'horreur où tué ne vaut pas plus qu'un dollar.